Defenders, Deliverers or Deceivers
Main Page
Defenders, Deliverers or Deceivers Campaign Wiki:
Nalmorah is a large world filled with diverse Continents, Kingdoms and Peoples with rich and detailed histories to give GMs and Players alike a vast number of possibilities. From desert kingdoms, tundra villages, tree top cities and countless islands; there is always somewhere or something new to explore. The "Defenders, Deliverers or Deceivers" campaign takes place on the continent of Lor'Elvenor and some it's neighboring islands.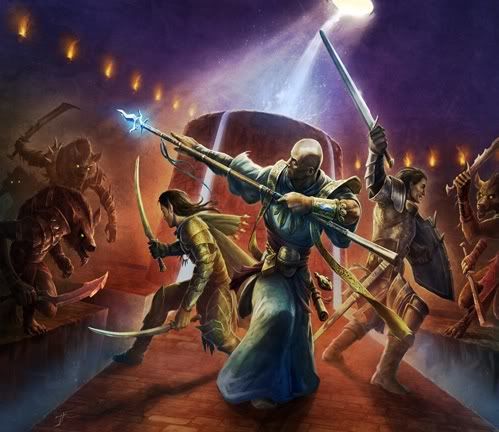 Places:
Kingdoms of Lor'Elvenor
Important Information
Races of Nalmorah: Playable Races, Restricted Races and New Creatures.
Gods of Nalmorah: The Gods that created the world and shape the outlook of it's denizens.
Languages: Do you understand the words coming out of my mouth?
Tools of the Trade: New weapons, armors, gadgets and trinkets for adventurers.
Currency: Coin of the realms.
Social Structure: It doesn't matter if you are born as the son of a cheesemaker or the daughter of a Baron you still have a place in society.h4. Important Information:
Crime and Punishment: Rules to live or die by.
Calendar: What day is it?
Skies of Lor'Elvenor: Information about all things that light the night sky.
Campaign Traits: Traits Exclusive to characters from Lor'Elvenor.